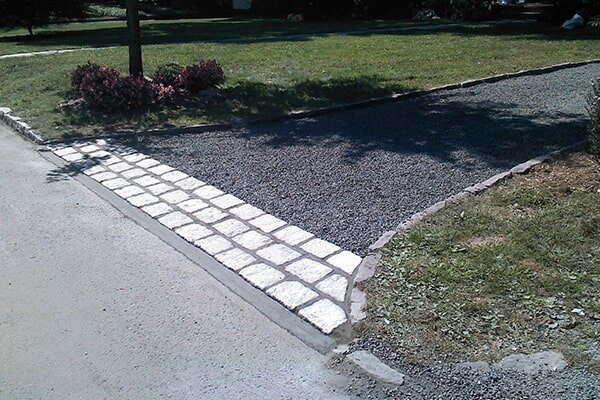 When you need your residential driveway or commercial parking lot paved, choose the local paving contractors with the experience to back up their work: Choose Tom Quartuccio Jr, LLC!
We've been paving driveways and parking lots for 30 years in Yorktown Heights, Croton-on-Hudson, Briarcliff Manor, and beyond, and that kind of experience simply can't be beat. 
Our paving company offers:
Residential asphalt paving
Commercial asphalt paving

Excavation and grading (as necessary)

Asphalt patching
Pothole repair
Crack repair
Driveway paving and expansions
Parking lot paving (including striping) 
Sealcoating
Apron installations
Entire road construction and paving
And more!
Unlike other asphalt paving companies in the area who only care about getting the job done quickly and cheaply, we are dedicated to providing the highest level of craftsmanship in all of our paving services. We never take shortcuts or skimp on the quality of our materials. Plus, our asphalt paving contractors will work closely with you to make certain that you approve of our work every step of the way.
At the end of the day, your satisfaction with the finished product is what matters most!
And remember: We stand behind all of our work with a one-year guarantee. 
Commercial Asphalt Paving
Tom Quartuccio Jr, LLC, works with local business owners and corporations in Yorktown Heights and surrounding areas of Westchester County to provide various commercial paving services. As a licensed and insured commercial paving contractor, we'll work to make sure your customers have a smooth parking surface that is easily accessible for customers with disabilities or mobility issues.
In addition to new parking lot installation, we also do parking lot striping, sealcoating, and repairs. And if your property is an extensive commercial complex, we can even pave your connecting roadways. When you work with us, you only need one parking lot paving contractor to take care of all your commercial asphalt paving needs!
Driveway Paving
Smooth asphalt is just as important at home, especially if you care about your curb appeal or frequently have guests over. Plus, it's much easier on your vehicle's tires and suspension when your asphalt driveway paving is done correctly. 
As expert driveway paving contractors, we'll work hard to make sure your asphalt driveway lasts. Not only are we one of the most effective paving companies in Yorktown Heights, but we're also the most dependable. Whether you need an entirely new driveway paving installation or a single crack repair, we've got you covered. 
For 30 years, Tom Quartuccio Jr, LLC, has been paving driveways and parking lots in the area. Let our asphalt paving company put that experience to work for you! Call today for your free estimate!